LOOK FOR THE BIG YELLOW SIGNS ON THE HIGHWAY!
Just under one hour's drive from Darwin, down the Arnhem Highway toward Kakadu, or just under 2 hours from Jabiru in the heart of Kakadu National Park.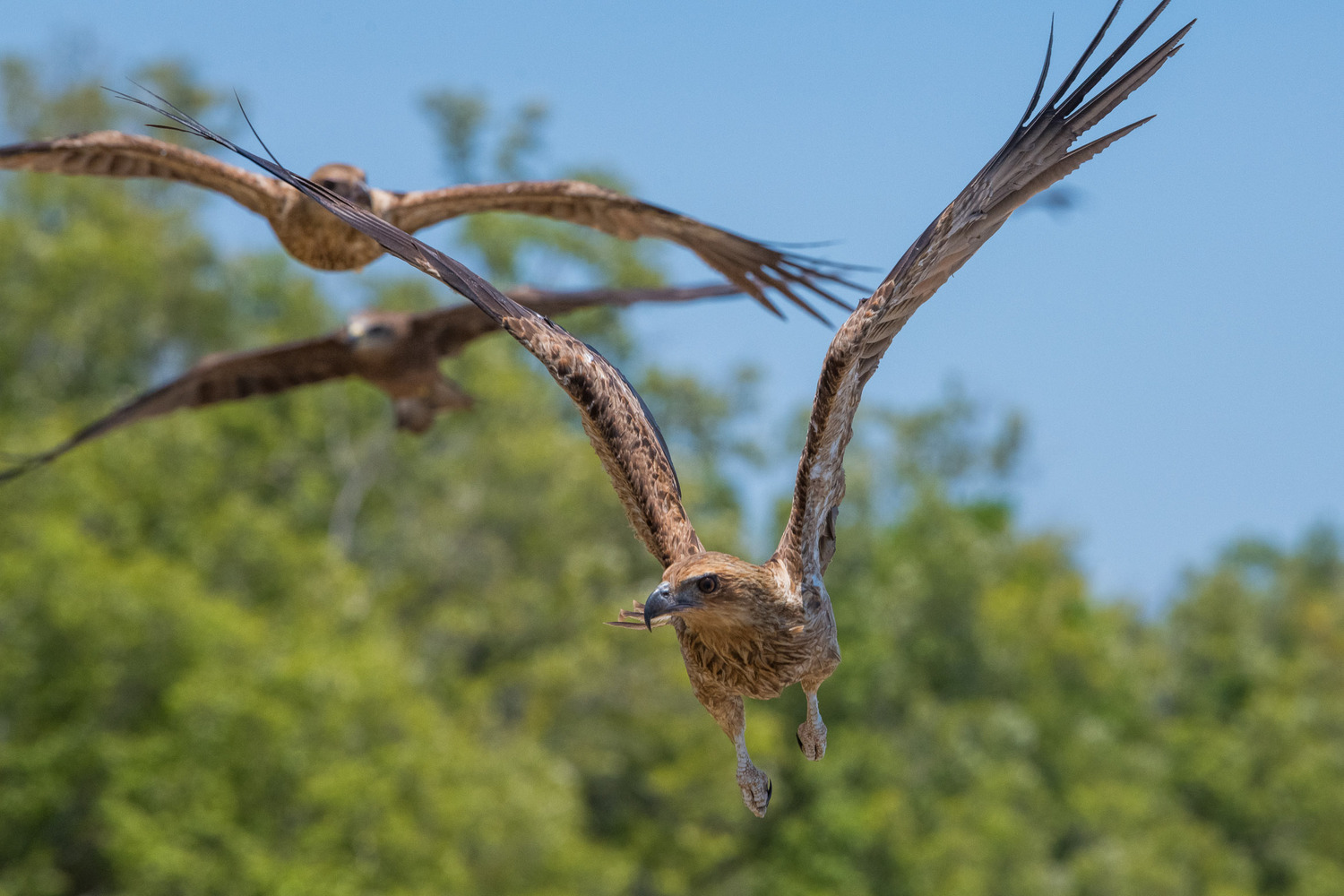 Spectacular Jumping Crocodiles Cruises, located on Beatrice Hill Farm, via Windows on the Wetlands Visitor Centre. Our shared entrance will introduce you to the surrounding Adelaide river floodplains. Frequently water buffalo, cattle, and magnificent wader birds can be viewed from the comfort of your car, along our entrance drive.
Our large yellow signs with the Jumping croc logo make finding us very easy. Continue along the Arnhem Highway, across the floodplains causeway, then turn left into the Window on the Wetlands visitor centre.
If you get to the Adelaide River bridge, you've gone too far! Turn back towards Darwin, we are the next driveway on the right.
How do I get there?
Spectacular Crocodile Cruises is the first cruise you will encounter from Darwin. There are so many signs on the highway it can get confusing. Stay on the Arnhem Highway, cross the floodplain causeway, then look for the exit for Windows on the Wetlands at Beatrice hill, the highest point for miles in any direction, and turn left into the drive. Continue around the base of Beatrice hill, until you see our entrance near the working cattle yards, and enjoy your drive along the graded road through the wetlands until you reach our facilities. Make sure you keep your eyes open and look for the amazing wildlife along our drive.
Please note – Access to Spectacular Crocodile Cruises is via an approx. 2km well-maintained, unsealed road. Please check with your rental car operator. Most are quite happy to have you use our access road without affecting your rental policy.
What If I Dont Have A Car?
Click here to see transfer options to our facilities.
Please be aware that taxis/Ubers do not operate in our area unless organised in advance.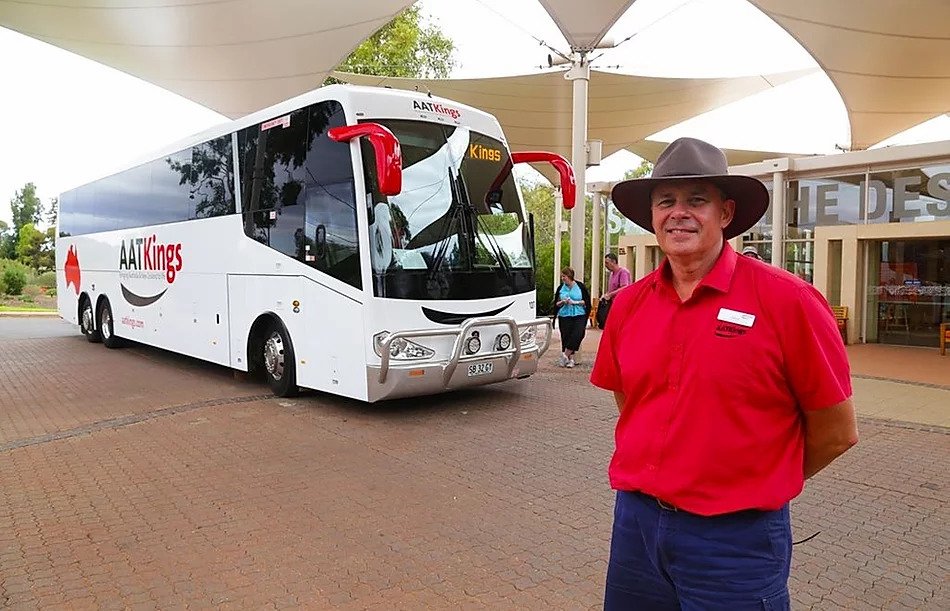 AAT Kings offer transfers from Darwin city to our location in their modern air-conditioned coaches. From half-day, full-day tours, to overnight trips to Katherine and Kakadu, as well as a jumping crocodile tour package, AAT Kings are the perfect way to see the Top End for all age groups.
Nautilus Aviation and Airborne Solutions are the perfect transport option for those looking for a more adventurous route. Skip the traffic and experience the sights of the floodplains from the air as an experienced helicopter pilot delivers you straight to our door, ready to board your cruise.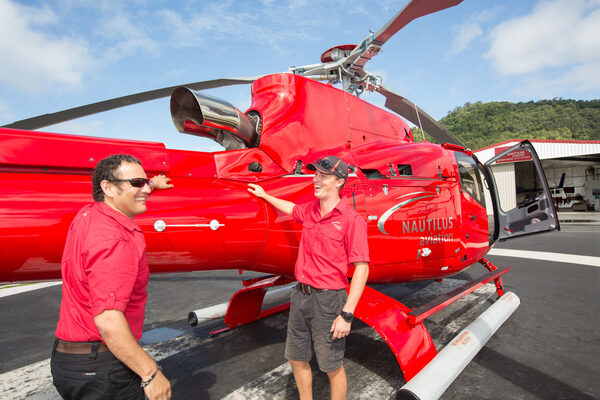 Frequently Asked Questions
What to bring?
Hat, sunscreen and camera.
Are the crocs harmed?
Absolutely not. Their welfare, along with your safety, is our highest priority. We have developed the first Animal Welfare Policy for our interactions to ensure the highest ethical standards are maintained. These guidelines have been reviewed by NT Parks and Wildlife, as well as several crocodile behaviour experts and meet the standards of international groups. All of our interactions are monitored and recorded to ensure that over-feeding or over-interaction never occurs. We pride ourselves in promoting natural behaviours not theatrics and staged fights Please feel free to ask our crew for more information if you have any concerns.
What days are you open?
We are open all year round except Christmas Day, with 4 cruises every day. Please check our website for seating availability. We have no minimum passenger numbers, so you can be assured that our advertised cruises will happen on time.
Please check operating hours during periods of extreme weather.
How safe are the jumping crocodile cruises?
We pride ourselves on offering the best and safest tours on the river. Not only do our boats meet or exceed Australian Marine Safety Authority standards, but we ensure that by having multiple crew on our boats, there is always someone watching out for your safety, even if you're busy taking in the action. Our boats are the safest way to get close to the action. Despite claims by other operators that you need small boats for the experience, even our largest boat, is a similar size to the "small" tour boats on other parts of the river.
Are you mobility accessible?
We have modern Australian standard compliant ambulant and disabled bathroom facilities available onshore, as well as disability parking spaces.
Due to being in a flood-prone area, our facilities are elevated, meaning that our upstairs kiosk is unfortunately not wheelchair accessible at this time.
Our friendly staff are more than happy to assist patrons as needed from our downstairs seating area.
To board our boats, passengers need to be able to navigate an approx. 10-meter walkway, and three stairs onto the vessel, staff are happy to assist if needed. Alternatively, we can accommodate one wheelchair on Wildcat only, subject to availability, please contact our office directly for more information.
Do you still operate if it is raining?
Crocodiles frequently show a tactile response to rain, and on hot Wet Season days, a cool shower is often a welcome relief for the crocs and crew. We carefully monitor the weather conditions and will operate as long as it is safe to do so. Due to the Territory's unique tropical weather conditions, rain in Darwin City, or even nearby Humpty Doo, does not mean rain on the river. Please feel to call to check the conditions if you are unsure. Any cruises cancelled or postponed due to weather will be rescheduled or refunded as appropriate.
Is there an age limit?
We offer a family-friendly experience for all ages. Children under 3 years of age ride free, and those who hold an Australian Seniors Concession card are applicable for seniors discount. Please note that while prams or walking frames are not able to be brought aboard for safety reasons, they can be left at our jetty for when you return. Our staff are happy to assist those with mobility limitations where possible. Please contact our office if you have any further queries.
How long does the tour last?
Our regular scheduled cruises at 9 am, 11 am, 1 pm & 3 pm, are scheduled to last an hour. We do offer speciality cruises from time to time, as well as private charter options.
How long before the tour should I arrive?
We recommend arriving at least 15 minutes before the departure of your cruise. This ensures plenty of time to complete check-in, and safety briefing, as well as time to use our bathroom facilities before boarding.
How do I get there?
We are located approximately 1 hour (66km) from Darwin CBD off the Arnhem Highway, behind Windows on the Wetlands visitor centre.
*Please be aware that taxis/Ubers do not operate in our area unless organised in advance.
Cruise and transfer packages are available to book here.
Do you have parking?
We offer ample parking, large enough for caravans and coaches. Please note that we have a well maintained unsealed access road from the Arnhem Highway to our carpark. A hire car will not restrict your access.
Are there toilets at your location?
We have toilet facilities available. Our waste water management exceeds current health department requirements, so you can be assured that no matter what you leave behind, it won't have a lasting effect on the environment.
Are there toilets on the boat?
Unfortunately not. We suggest you take advantage of our modern shore facilities before heading out on our cruises. Our wastewater management exceeds current health department requirements, so you can be assured that no matter what you leave behind, it won't have a lasting effect on the environment.
COVID-19 Information
SJCC endeavours to comply with and exceed all safety precautions for both our passengers and our crew.
All common areas are cleaned and sanitised regularly between cruises to minimise cross-contact with guest groups.
We understand that during this time making an advanced booking can seem risky, given how often restrictions can change. All guests can be reassured that we will reschedule or refund all bookings that need to be altered due to Covid-19 where possible. We strive to ensure that everyone can experience our cruises and crocodiles in the safest way possible, and can book their holiday with peace of mind.
What can I expect to see on the tour?
This is the fun bit. We don't know what you'll see. Our guests have witnessed life and death battles, meal stealing bull sharks even the occasional sawfish feeding in the shallows, and rare birds. The wildlife you'll observe is just that, wild. You can generally expect to see not only some of the largest saltwater crocodiles up close but some of north Australia's most interesting birdlife.